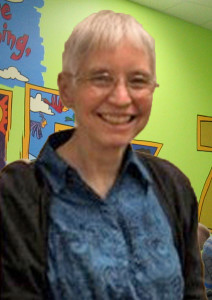 About Margaret
I have written over 100 traditionally published magazine and newspaper articles. I also edited a Diabetes Education Guide that won first place in the reference category of the Writer's Digest Self-Published Book Awards (2010).
 And now a new door has opened into Storyland . . . the world I'm exploring with my grandchildren, Tommy and Tina.  

 
Margaret's Blog
Creativity, Literacy and an Extreme Cold Warning from Environment Canada
Posted February 2, 2017
"What stands out most to me about Welwood's new release is her introduction to the idea of children writing their own books. By describing with words and also illustrating Bunny's book-making process, the author gives readers a detailed how-to. They can see what materials Bunny uses, hear the story he makes up, and then imitate his process. Bunny smiles as he works, displays great 'pride of authorship,' and delights at the reaction of his parents."
,